Sydney's Best Entertainers!
Frequently Asked Questions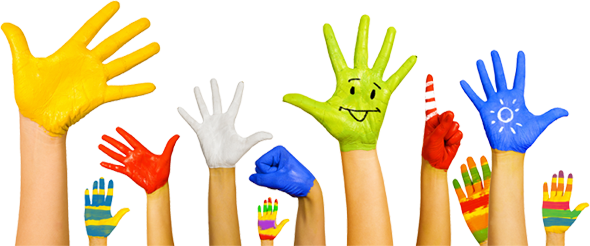 Do we need to provide anything for you?
No, we provide all our own equipment eg rope for tug-o-war, wiggly worm and limbo, a table for face painting, pass the parcel which has a prize in every layer, a IPod and dock or CD player with a variety of music and anything else we need. We do ask only for 2 chairs when face painting is on but if you are not able to provide them we can also bring chairs along.
When is the best time for you to arrive at my party?
Usually the best time is 30mins-1hr after you have started the party just incase there is anyone that arrives late also it give time for you to greet all the guests.
If we want to play a game you don't provide is it possible?
Yes, we have done many parties where parents want to do pinata and that is fine with us, You will just need to provide the extra games if there was something special you would like to do.
What areas do you travel to?
We can send clowns to Penrith, clowns to Parramatta & clowns……. ALL OVER SYDNEY!!
Do you have any other entertainers besides clowns?
Yes we do, we also have fairies, lady bugs, Princesses, Pirates and elves but i am sure with notice we could accommodate any character you can think up. This will incur additional cost.
The space I'm having the party in is small is that a problem?
No, We will adjust to a small area and play games that are suitable.
My child is afraid of clowns how do you deal with this problem?
We have not had a problem with this in 7 years as our costumes are more fairy like. We do not put white make up on our face like traditional clowns do, as we have found most children are scared by this.
When do we pay and how do you accept payment?
$50 Non refundable Deposit is required upon booking and the remainder is to be made in full by the latest 1 week before your event, can be make via Visa/MasterCard, bank deposit, internet transfer, money order, Chq or cash at the meet and greet.
What is a meet and greet?
A meet and greet is where we come out and see you before we do your party to give you a thank you gift for booking with us. To also be able to check out the space we will be in and say hi.
My children have special needs is that a problem?
No, we can cater to all needs from disabilities to allergies.
Terms and Conditions
1. Booking Details
1.1 Please double check all your booking details that are sent via email to your nominated email address.
1.2 The Clown Company is not responsible for any incorrect information given to us. Please pay particular attention that times are correct as changes may not be possible closer to the day of your event.
2. Payments
2.1 The Clown Company requires a $50 Non-refundable deposit upon booking to secure your booking
2.2 The remainder is to be paid in full by latest 7 business days prior to your event. The Clown Company will give you a call on Friday the week before your event week to finalise payment.
2.3 Overtime if you would like the entertainer to stay longer you must call to notify The Clown Company how much longer you would like them to stay and make payment via credit card at the time of the call.
2.4 The Clown Company reserve the right to commence legal proceedings to recover the debt and further costs will accrue for any debt that is not paid.
3. Cancellation
3.1 Cancellation 1 weeks prior to event 50% must be paid
3.2 Cancellation on the day incurs payment in full
4. Weather
4.1 Please have alternative space for the entertainer to play in if weather conditions will affect your first event Space/location.
5. Entertainer
5.1 If our entertainer is put in an unsafe situation e.g. verbal or physical abuse, they reserve the right to leave your event and a refund will not be issued.